About This Research Study
Researchers are exploring new ways to provide support to those who are interested in quitting smoking and currently live in regional or remote areas. 
Those enrolled will be randomly assigned to receive online video support sessions, telephone support calls or will be mailed written materials.
You may experience an improvement in your smoking habits

Those enrolled may find these resources helpful in their attempt to quit smoking

You will be helping to develop better ways to support those who are looking to quit smoking

You will be helping to advance medical research.
Men and women aged 18+

Who currently smoke cigarettes or use tobacco daily

Have access to a telephone for calls or a mode of video-communication (e.g. Skype, Facetime or other form) for video sessions

Have access to the internet

Currently live in a regional or remote area of NSW
Research site: University of Newcastle, Australia
Location: University Drive, Callaghan NSW 2308
Lead Researchers: Dr Flora Tzelepis
Ethics Committee: This study has been reviewed and approved by the University of Newcastle Human Research Ethics Committee 
Participants do not need to travel to the research site. This study is fully remote.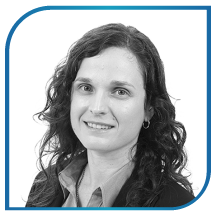 Dr Flora Tzelepis is a behavioural scientist whose research aims to modify at the individual, community and organisational level health risk behaviours to improve health outcomes. Her Cancer Institute NSW fellowship examines the effectiveness of real-time video counselling for smoking cessation compared to proactive telephone counselling or written materials among smokers residing in regional and remote areas. This research builds upon her PhD work that investigated the effectiveness of proactively offering NSW Quitline telephone support on smokers' long-term cessation rates.
Sign up by answering these questions: